Our colors are Saffron, Merlot, and Royal Blue... however it seems like my eyes are set on Champagne. I blame my dress and location. I found a killer deal on a BCBG dress for $64 on eBay in Champagne.
The vintage sepia tones of tropical beaches also bring out a Champagne feel. So that is the color of my dress, the bridal party sashes, the pearls for the bridal party and recently my fiance found something else totally extravagant.
In last month's Maxim magazine there was a picture of a good "Gift for Her" and he likes it for me... Champagne Ray Ban Aviators. They are actually a pink/gold gradient but they do rock.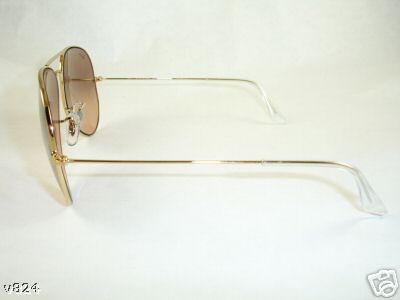 I really do like Ray Bay Aviators and have not had a pair in years. It would be cool if I received them as a gift but I am not holding my breath because they aren't a necessity.